Your Father Wants Nothing But This
$25-$50, By Price, By Recipient, For Grandpa, For Men, Gadgets, Men/Women/Teen/Kid, Personalized, Type
June 22, 2016,
0 Comment
34
Price 29.99
Dads are great people. But are they aware that we know that? No. They are probably busy at their workplace trying to earn a salary to keep their family happy while you wait for them to bring you back some goodies they pick up on their way back home. We don't even get to do much better on special days such as Father's day. One funny thing is, dads never expect more from their kids or wives. However, there is something that can put a smile on that cute, hardworking face. Guess what? Protocol's multi-tool.
Why Protocol's multi-tool is a perfect gift for your dad
Let's face it: Dads like meat and drinks probably, a bottle of beer or wine. You might think that they are enjoying the conversation that they are having with you, but the truth is, they are enjoying every piece of meat they chew followed by every sip. Unfortunately, you'll just notice that when they are done with everything on their plate. With that in mind, you now know that the last thing you want to do is taking away that moment. Now, don't think about taking it away. Think about how you can make that moment enjoyable and that is where Protocol's multi-tool comes in handy. It is not all about protocol. It is the features that make it a perfect gift for your dad. You don't need to stick to my word. Check out its great features and judge for yourself.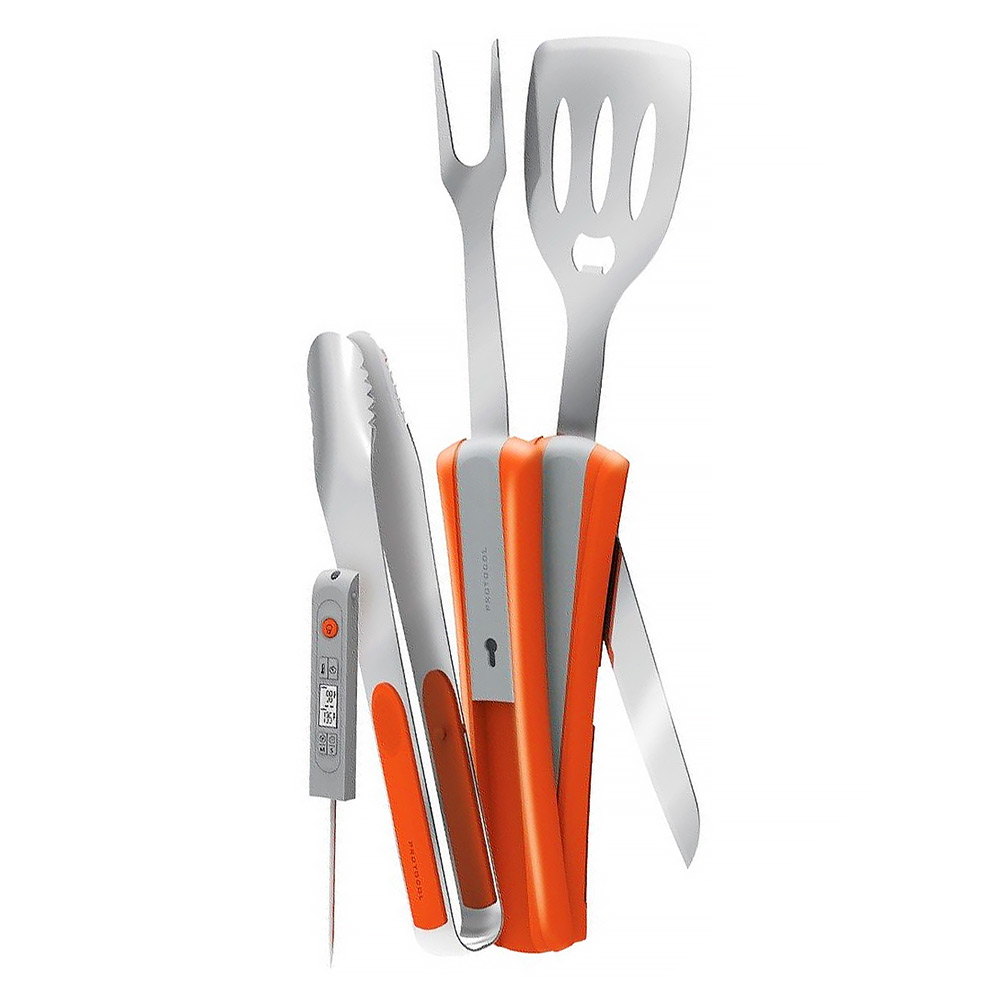 Fork and a bottle opener: Dad's treasure every moment of eating grilled meat. A place of grilled meat, a bottle of beer will do a perfect job, but not when they have to pick pieces of meat using their hands and to open their beer bottle using their tooth. They can easily avoid that by using the fork and a bottle opener in the multi-tool.
Knife, Tongs, Spatula: To your dad, every piece of meat deserves a chew. They have to be cut into smaller pieces so that they are easily digested. Protocol's multi tool comes with a knife, tongs and lastly a spatula making it easier for him to cut, hold and pick his meat piece by piece.
Meat thermometer: We can't be sure why dads are the best cooks when it comes to grilling, but all we know is, they are talented at it. While you might remove your meat after some time or after it changes colour from red to dark brown, they go for a particular temperature and this where a thermometer comes in.
A timer with an inbuilt alarm: Dads like their meat grilled well and that is the reason, they prefer doing it properly. Protocol's multi tool features a timer having an inbuilt thermometer making it easier for him to set a timer.
We know that dads don't expect much from us, but they'll appreciate a show of love. Just remind him that you treasure seeing him smile. If your dad likes grilling food, then it is time to step in. Buy Protocol's multi-tool at only $29.99.