One Gift That Will Keep Your 3 To 8 Year Old Kid Engaged
Unique
June 25, 2016,
0 Comment
61
Price: $28.99
Kids are great to have around the house. For a parent, it means so much to see their playful kids showing off their cute smiley faces. But sometimes if they don't find anything to keep them engaged, they can be too noisy and stubborn, and that is the last thing a working parent needs. In the old days, toys did the trick of shutting them up and mind their own business, but not in today's world. To ensure you don't leave your kids back at home with no task other than ruining your furniture and playing with dangerous equipment, you need to be more creative. Shut them up once and for all, with an Educational Leap Frog Leap TV Gaming System. It isn't just about playing video games. It is about keeping your kids involved in a learning environment. To understand why doing this might save you some trouble, here are some of its excellent features.
Features
Made for kids aged between 3 to 8 years
Included is an on board Pet Play World Game.
Comes with a transforming controller that operates in two modes
Compatible with at least 100 Leap TV cartridge games that are approved by LeapFrog Educator
A built-in Ethernet port/Wi-Fi for downloads.
Other features include a camera, a console, HDMI cable, 16GB memory, mount and a console.
Why your 3 to 8-year-old kid needs Leap Frog Leap TV Gaming System
Active learning: As mentioned earlier, it isn't just about games. Leap Frog Leap TV Gaming System allows your kids to actively participate in learning. While playing, they can see what they are doing on screen making it easier for them to figure some few things on their own.
Multiplayer Mode: Your kid doesn't have to play until he or she gets bored. He can always invite a friend to keep him or her busy. This gaming system features a multiplayer playing mode, meaning that your kids together with friends can play together.
Educator approved games
Also incorporated are more than a hundred games and learning videos that are engaging. These videos combine science, math, reading as well as problem-solving accompanied by lovable characters needed to keep your kids engaged for longer hours while you are away or at work.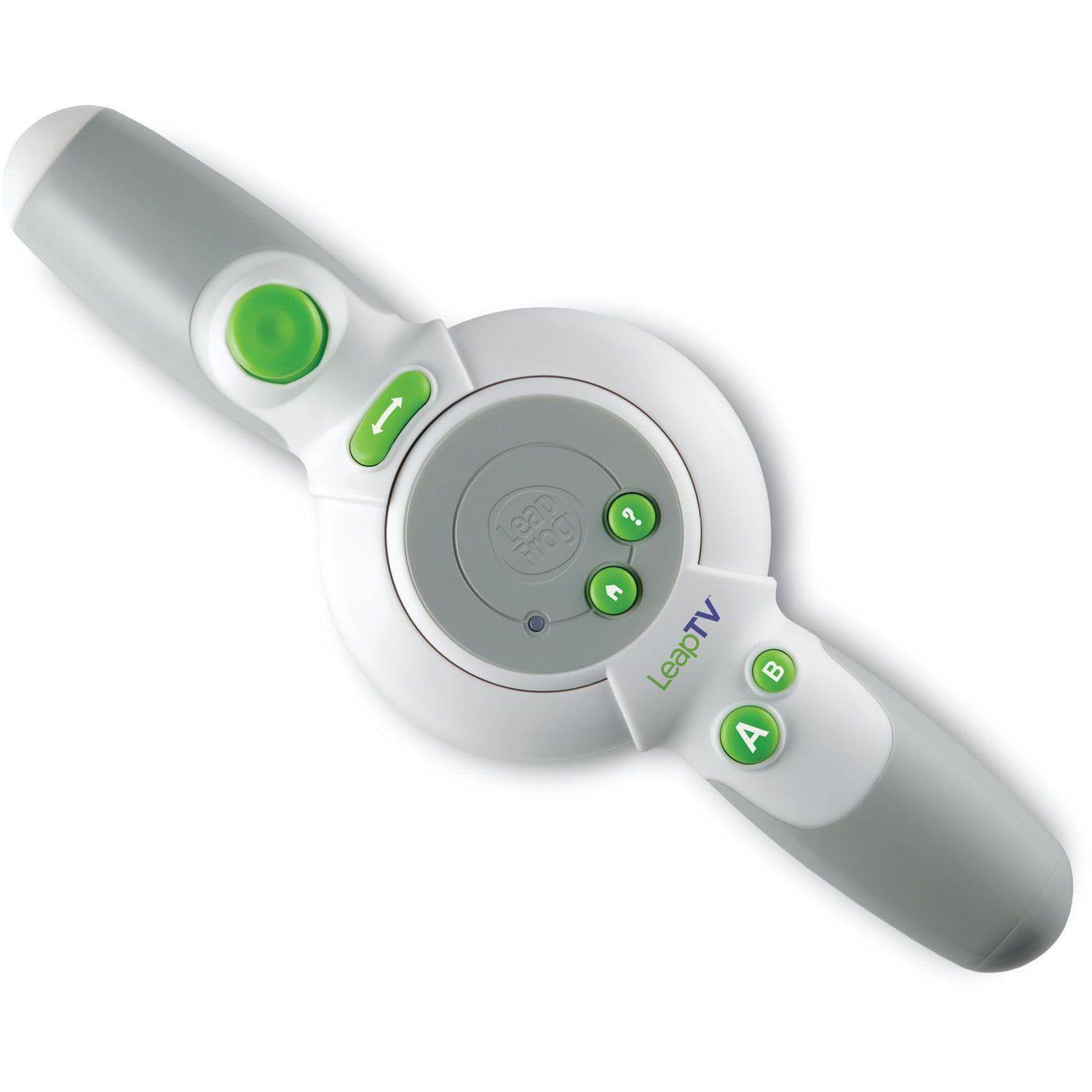 The only game made specifically for kids that are aged between 3 and eight years: You don't have to worry about your kids coming across explicit content. Leap TV gaming system was carefully crafted to meet the needs of an aggressive 3 to 8-year-old kid.
If you spend most of your time at work or just enjoys a quiet home with happy kids minding their own business, then buying your kids a Leap TV gaming system will do you some good. Pick this amazing gift for your kid at a price of only $28.99.