A Gift That Will Do Magic During Winter
$25-$50, By Occasion, By Price, By Recipient, Gadgets, Luxury, Men's Fashion, Men/Women/Teen/Kid, Toys & Games, Travel, Type, Unique Gift Baskets
June 23, 2016,
0 Comment
53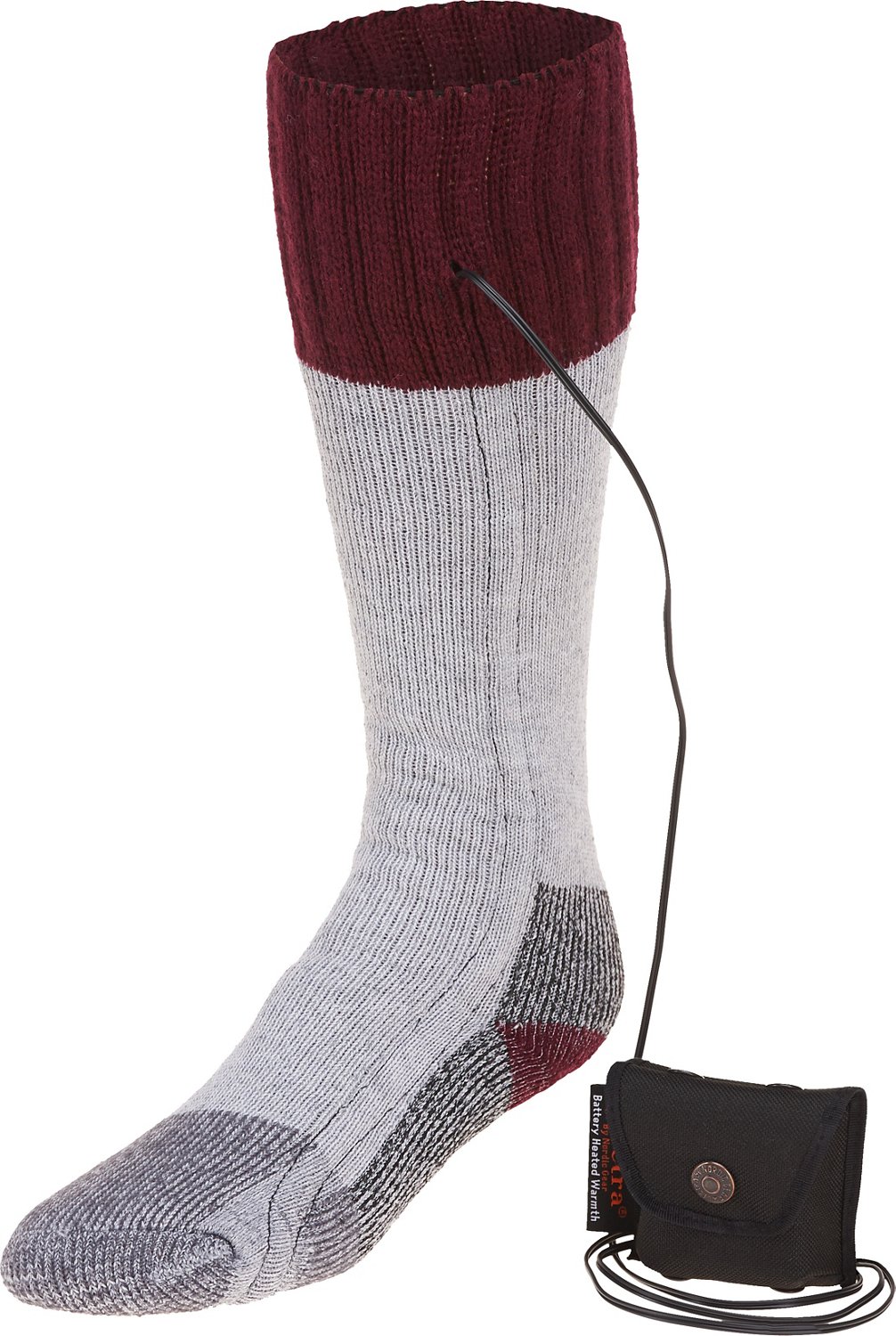 Price: $29.99
Winters can be cold and boring. And by cold and boring I mean, you have to wear a lot to continue enjoying the outdoor fun. The most irritating thing is, it gets even much colder at night. The point is unless you are an Alaskan Walrus or any other winter animal who relate winter to Christmas you will find winter season quite annoying. The good news is, even with the winter cold, you can still enjoy your outdoor fun as well as warm nights. What you need is Nordic Gear Lectra Sox: The battery heated socks.
What is so unique about the Nordic Gear Lectra Sox?
Nordic Gear Lectra Sox isn't just like any other socks you'll find on the market. Unlike the regular socks you wear every day, they feature a heater battery meant to keep your feet warmth for longer hours. Whether you want to go out to hunt, walk a dog, snowboard, to work or enjoy any other outdoor fun during a winter season, Nordic Gear Lectra Sox will keep your feet warm ensuring that you continue enjoying the outdoor fun the same way you do during summer. It comes with an off and on control making it easy to control and to keep you safe when out in rain or walking on the wet ground. It also features an inbuilt recessed channel that is located in the toe and leg area to keep the heater flush with your sock. Check out some of its great features.
Fabric content contains 38 percent of Polyester, 17 percent wool, 1 percent spandex. 30 percent acrylic and last but not least 14 percent wool, making it a perfect choice for winter.
Expandable to 8-inch foot: Whether you are buying it for your small foot kid, middle foot sibling or a giant foot friend, Nordic Gear Lectra Sox will always fit perfectly.
On and off feature: You don't have to worry about walking on the wet ground or in rain. You can always use the on and off feature to switch it off or on to prevent it from getting wet.
Enjoy longer hours of warmth: Whether you are out to take your dog for a walk, to hunt or to enjoy other outdoor activities, the socks will keep your feet warm for longer hours making it a perfect gift for the winter season.
Buy this gift for your friend during winter
Nordic Gear Lectra Sox is designed to turn a cold, dull moments into a warm, happy moment. If you have a friend, a mate, a parent or a sibling who likes surprises during winter, then it is time to do some magic. Spend only $29.99 to buy this gift and realize how fast you can make him or her happy.